(ORDER YOUR BEEF BOXES TODAY!)

Hi Everyone,

We hope you had an amazing week!

Over the last few months we have so many new customers join our farm family that we thought it would be a good idea to share how we started the farm- and who we are!

A big part of our mission is to provide families with the best, VACCINE-FREE, hormone-free, antibiotic free, and "filler/synthetic" free meats for their families to eat- while also giving them a confidence of knowing where their food comes from..

With that said, Freedom Farms was built on the principle of FREEDOM (go figure!)

Years ago Lauren and I were living in Florida and came up to visit our folks on Long Island. Like most Long Islanders do in the summer- we go "upstate"...

So, we took a drive to the country and I (Dana) happened to have a real estate listing I was interested in -just to take a peek ;) - and we stumbled on this amazing 130-acre family farm.

We had never been to Greene or the Binghamton area before...

For two Long Islanders that might as well been like going to Mars...

We met an amazing women, Nina and her daughter Jennifer and they gave us the tour of their family farm...

That day Lauren and I fell in love with the property and what could be possible if we were to bring it back to life.

We knew nothing about farming and raising cows- we thought cows were cows and had no idea some were dairy, some were beef... (ours are all beef)

And on the way back to Long Island- we said: "Let's give it a shot"- and we did.

We were totally excited and totally nervous at the same time...

A year later we got the farm and started building...

6-months in we had 13 cows and 6 pigs...

11-months in we had our first sale for a 1/4 cow...and the orders have not stopped since.

Once you taste farm raised meat you will never go back to buying from the grocery store...

It was a wild journey.

We had to find a butcher- and learn the whole thing from scratch.

We were first generation farmers who had to start from zero and build from there. And we are so glad we did.

*this is our new sign on the property and we believe this quote with all of our heart




What we felt was we were called to do this..

It is a TON of work- but it comes with such great reward..

As first gen farmers- Have we made mistakes along the way?- YUP.

But, we do our best to always make up for them and do what is right.

One of of our main rules at the farm is this: ANIMALS FIRST, ALWAYS.

We always make sure the animals are well taken care of and they are #1 before anything.

And- we committed 100% to doing things the right way.

I (Dana) have a background in sports medicine and nutritional science and use that to guide decision making on how we raise the animals and that is why each week we work hard to educate you on farming, our practices, and how the Big Ag model is not much different than Big Pharma- both are trying to "Save" us but really kill us at the same time...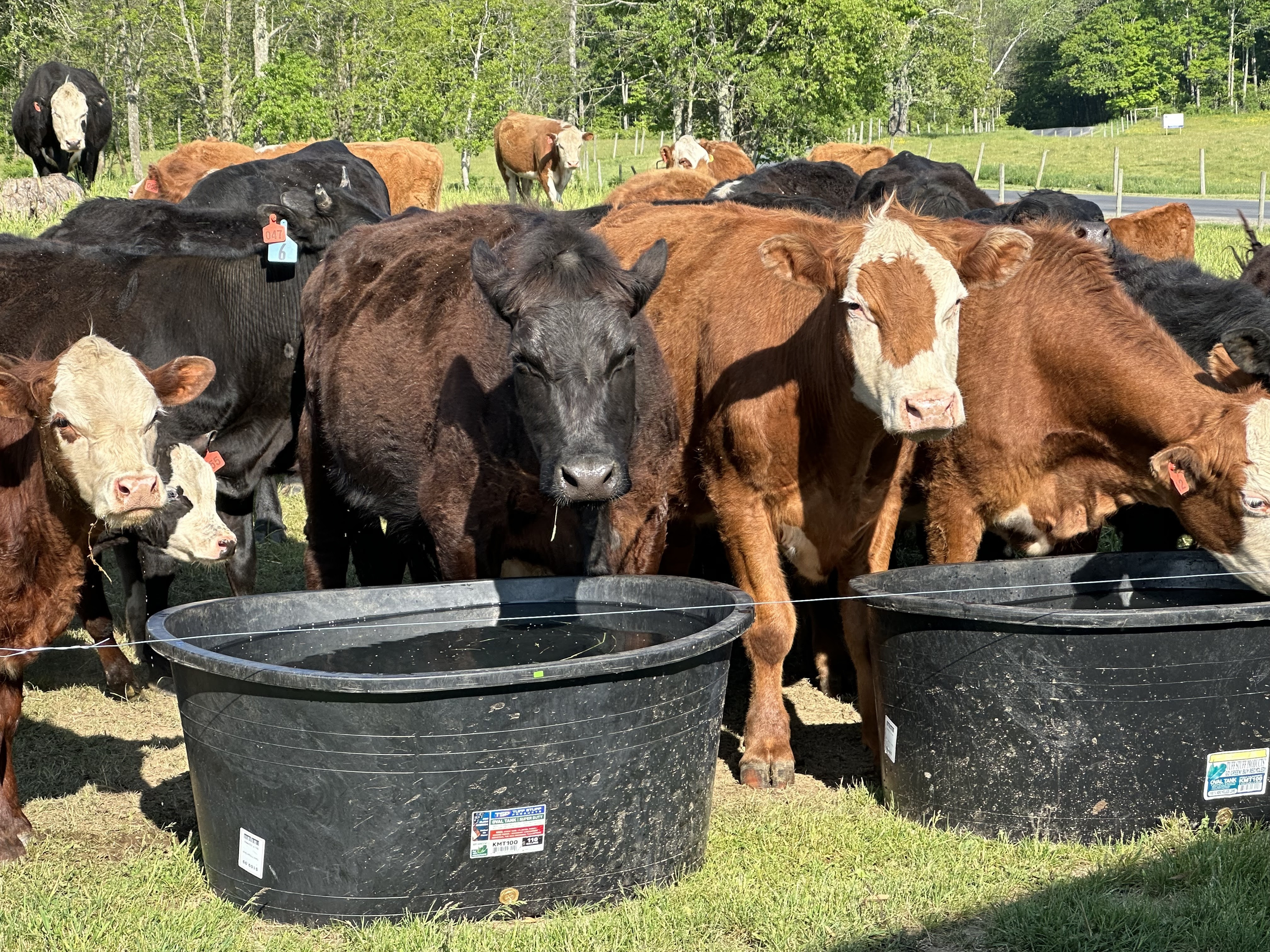 At Freedom Farms- we keep things as natural as possible and keep the animals in their natural habitats- meaning outside not locked up in cages and confinement for their entire life. (Below are our pasture raised chickens- which will be ready shortly)




So, we are a hard-working couple who is laser focused on bringing you and your family only the best.

We are our customers.

Health conscious, wanting to know where our food comes from, and unwilling to cave to a broken system that gets us fatter, sicker, and more dependent on a broken food & drug model.

We hope you feel the same- and we will do our best each week to take you on a journey to learn more about food and more about the land and how both work together to provide you great health.

So, if you are ready to take your food to the next level- check out our meats and stock your freezers- the taste will be 100% improved and different than store bought for sure.

ORDER FREEDOM FARMS MEATS HERE.

As always- thank you.

Thanks for the support and for coming on this amazing journey with us.

You are more than welcome to schedule a time to see the farm, meet the animals, and take an inside look at how we do things...

Thank you again. And- always go after your dream!

Every order helps this little farm grow!

Your Farmers, 
DANA & LAUREN
 Have you tried our Burger Boxes? These are becoming top sellers!  
Order your burger boxes today.